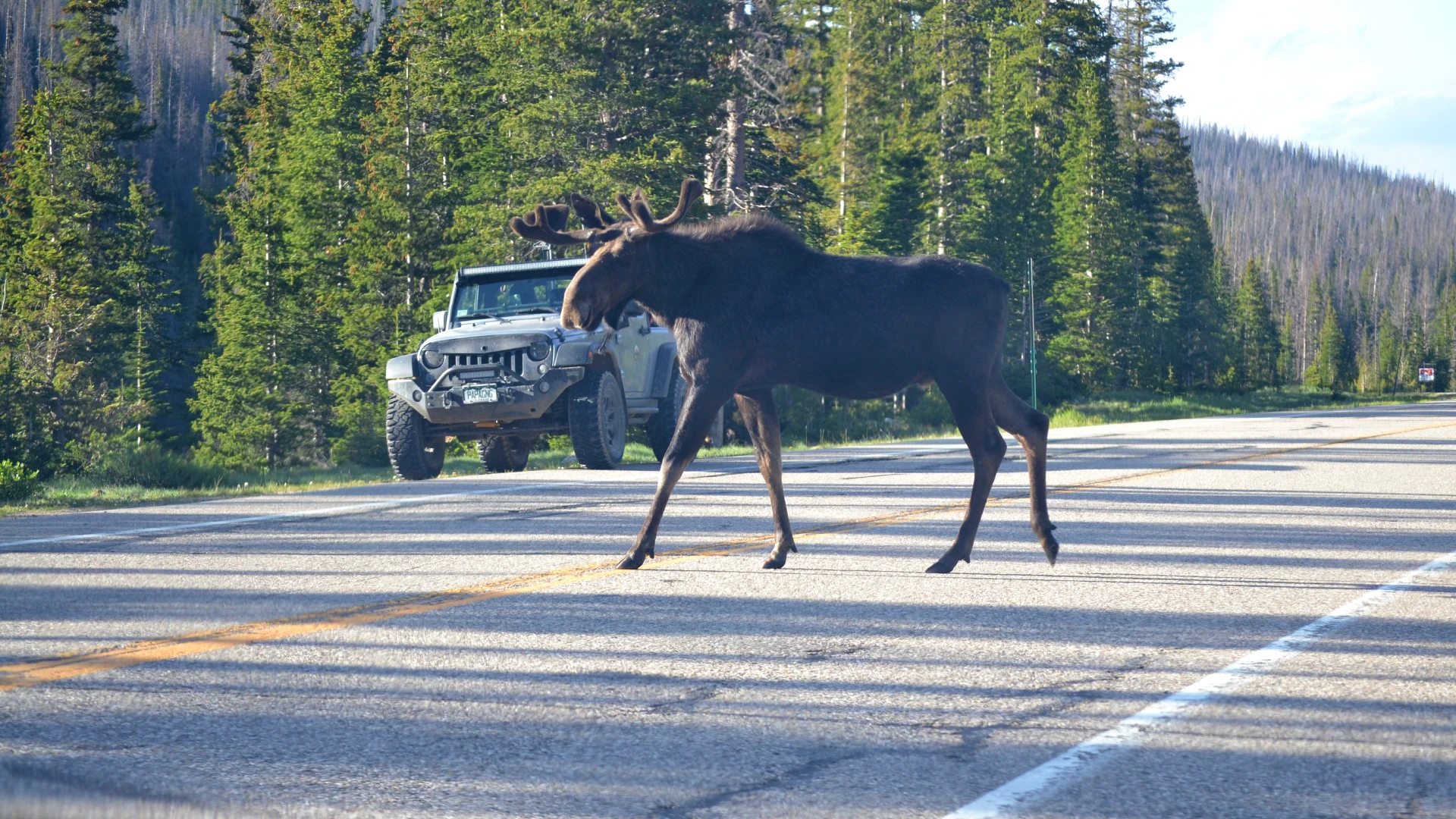 Animals you could see…
The Jackson County North Park area has an abundance of wildlife.
Among the larger animals are moose, bighorn sheep, black bear, mule deer and elk. Smaller mammals include the mountain lion, snowshoe hare, coyote, bobcat, beaver, weasel, pine marten, river otter, fox, marmot, and porcupine.
Common birds include blue grouse, ptarmigan, golden eagle, bald eagle, Steller's jay, gray jay, chickadee (mountain and black-capped), brown-capped rosy finch, gray-headed dark-eyed junco, and several species of waterfowl.
Fish species include brook trout, cutthroat trout, brown trout, rainbow trout and arctic grayling.
We keep a collection of the photos we have taken in North Park here.