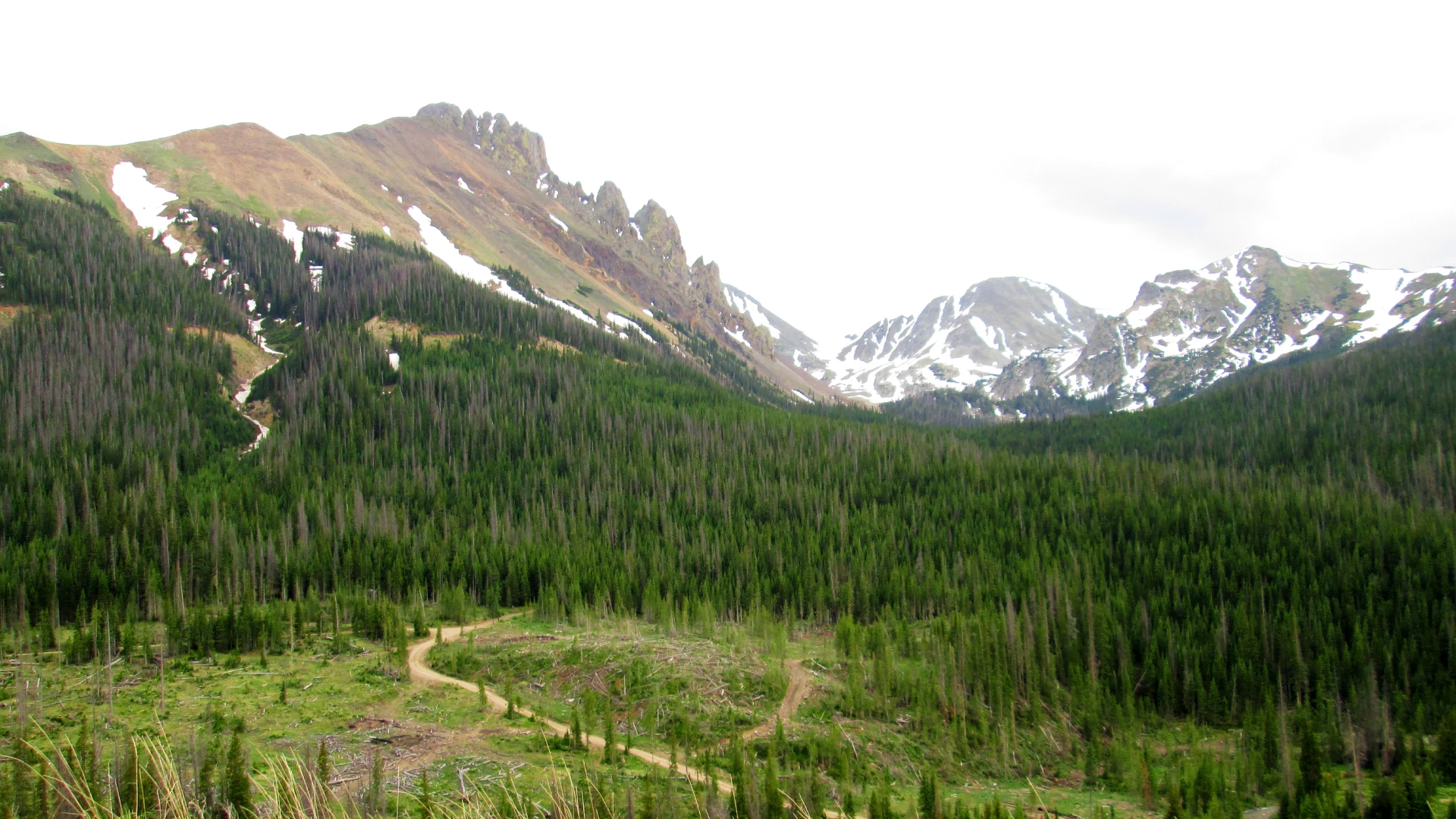 North Park, sometimes referred to as the Colorado Basin, is surrounded by mountain ranges.
On the east side, it is rimmed by the Medicine Bow Mountains, the Never Summer Mountains and Rabbit Ears Range to the south, and the Park Range to the west. The continental divide rims the Park along the south and west. The valley along the Illinois River is the location of the Arapaho National Wildlife Refuge.
In every direction, you see sprawling ranges and stunning peaks covered with dense forests.
We will share pictures of the stunning views here as we are able.